Synopsis





Faith



I had it all, friends, designer everything and money.

With my degree in the bag it was my time to shine, a new beginning just for me. To live my life my way and not to conform to anyone else's plan.

One day changed all of that and everything i knew was taken away from me.

When It happened that one catastrophic event, the person I was before was ripped away from me in the blink of an eye.

How could I deal with the pain of betrayal?
Will I ever be able to deal with what happened? To find my inner strength to get me through or will the person I once was cease to exist?
After everything that happened and everything I learn, can I ever go back to who i was before?
Who can you trust, when you lose yourself?
Add To Goodreads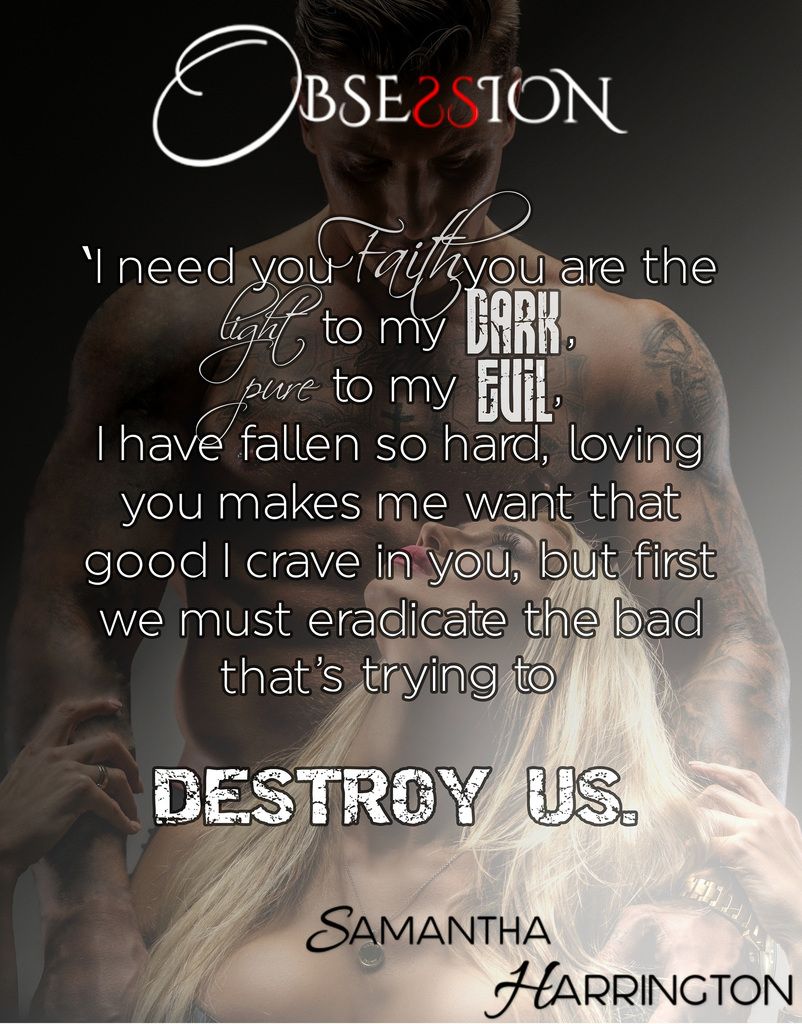 Review
Review by: Melanie
(3.75 stars)
Obsession is a fast paced, action filled story from start to finish. For me though, maybe things moved just a little too fast. It all seemed to happen over a few days/a week, and there was so much packed into that time frame that maybe it was just a little bit too much.

Don't get me wrong, I enjoyed this book and it had a good storyline, it's just... it felt a little rushed, and because everything was happening so fast there were quite a lot of mistakes in this book. Normally, I don't even mention edit issues in my blog reviews, but they were quite noticeable in this book and I don't feel like I can ignore them.

Obsession was drama, thriller and romance all rolled into one. Story wise, a good start and Samantha Harrington shows some great potential. I personally would just like her to learn that comma's are her friend, not to say I did this, then I did that so much and to get a good editor to go through her books for her, because beta's can miss a lot of things and those little things brought the book down for me.
I enjoyed Obsession, and am looking forward to seeing what happens with Malc and Cami and to see Samantha Harrington develop into the fantastic author I think she will be, going from her debut novel.
Purchase Links
Amazon:
US
UK
CA
AU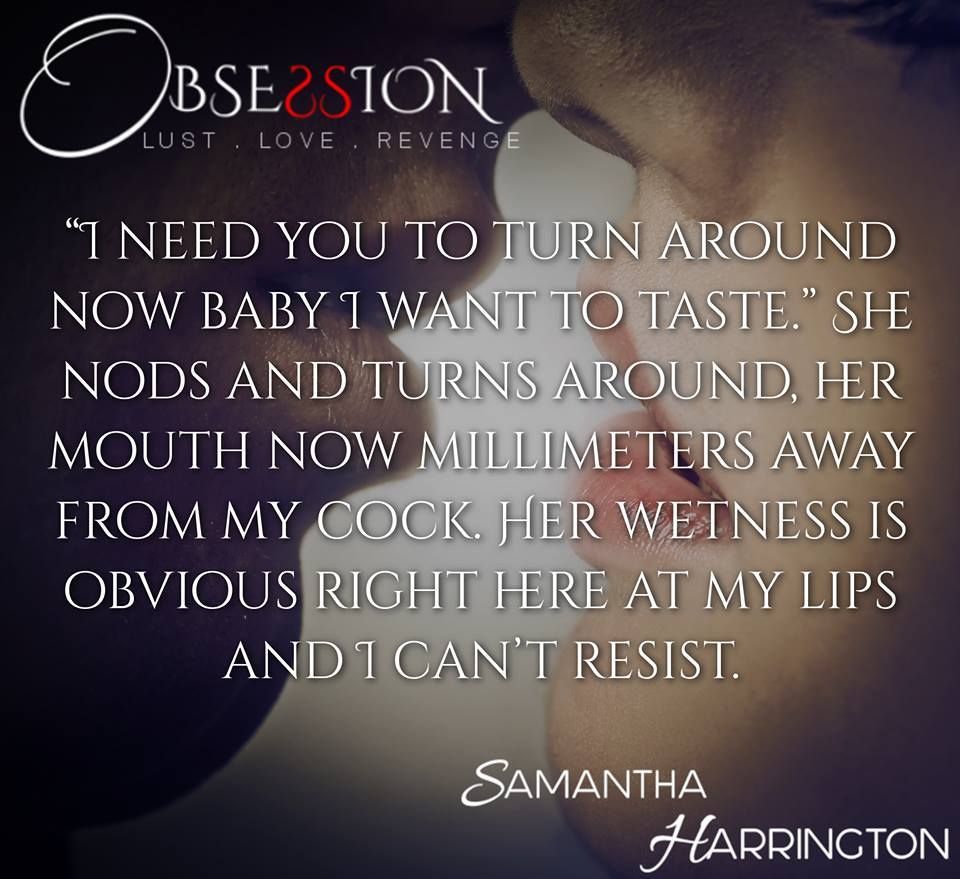 What Others Are saying?
Amazing story line, fast past with great flow a real page turner. Can't wait for the next book by Samantha Harrington
~ Amazon UK Review
I really enjoyed this debut book from Samantha Harrington. Its dark, fast paced and the characters hooked me straight away i felt so many emotions throughout I will definitely be reading more from this new author
~ Crazy Cajun Book Addict
Obsession was drama, thriller and romance all rolled into one. Story wise, a good start and Samantha Harrington shows some great potential.
~ Goodreads Review
The smell is different when I wake, it's putrid. I cover my nose with my hand to stop the bile that rises in my throat.
I look around and I can see that I'm not in my room; wherever I am is cold and devoid of furniture. I can barely see my surroundings in the dim light. In the sparse room is the bed that I am sat on, a bucket in the corner and a chair; the door is on the other side of the small room. Gingerly, I start to get out of the bed placing my bare feet on the cold stone floor. The room is dark with only a small window which doesn't give off much light and the walls are really dirty. I make my way slowly over to the door, as I attempt to turn the handle I realise that the door is locked.
Sitting back down on the bed, I try to think about how I got wherever here is.
We had just finished our final exams and had decided to go out and have a laugh and a few drinks. What I never expected that night was to be taken.
The arm that wrapped around my waist, the hand that clamped around my mouth. I didn't feel his skin, just a cloth of some kind cover my mouth and nose. I tried screaming but it was no use, the world was fading. My last thought was I only wanted some fresh air.
I start to cry recalling the events that led me to be here, the tears are slide down my cheeks, my chest is heavy with panic. Why me?
I hear the click of the lock, the handle starts to turn, I push myself as close to the wall as I can get, huddling in the corner as I wait for someone to enter. The door opens and I see a tall man of about thirty walk in, he has broad shoulders that show his raw power, and as he gets nearer to me. I can see the slight stubble on his face. He is wearing a black t-shirt and black cargo pants and boots.
"Here you go," he says to me walking over to the bed, I hadn't seen the tray he was carrying, he places it on the bed. His voice rumbles through me, its deep and sensual, I swear I feel it coat my skin.
"Where am I? What do you want with me?" I hurl the questions at him not expecting an answer.
"It's not you that we want Faith. You won't be hurt as long as you behave yourself and don't try anything stupid." He watches me as it dawns on me that he knows my name.
"How do you know my name?" I don't know where the steel in my voice comes from, I really hope it stays. "Who is it that you do want then?"
He turns back towards the door, but hesitates before leaving and turns back to me. "We know everything about you Faith, and it's your father that we want. He owes us money, and if he doesn't pay, well, then Faith, then you're his payment."
He walks out, closing and locking the door behind him, leaving me in my new cell.
My father is a business man. He wouldn't owe money, he invests it. Well, as far as I know, but then, in my 24 years I've seen more of my boarding school than I have of my father.
I look down at the tray on the bed, there's a bottle of water and a sandwich on a plate with a slice of apple. I'm so hungry that I don't care if it's days old . I tuck in and eat every last crumb, sipping the water to make it last. I don't really relish the idea of peeing in a bucket.
I drift off to sleep hoping that this is just a misunderstanding and that I will be home as soon as possible.
The next few days are pretty much the same routine. Nothingness until they take me to a bathroom to have a wash, and give me clean clothes to wear. Considering that I'm being held against my will, I'm not being mistreated. I am extremely grateful for this, though I think that's more down to Damien than anything to do with me. Damien is the guard who mainly looks after me. I think he's the head honcho because everyone answers to him and no one does anything without his say so.
Damien comes into the room I've dubbed my cell. "Your father has declined to pay what he owes. He's fully aware that we have you, and thinks that you are an exceptional payment to cover his debt."
"WHAT THE FUCK! YOU CAN'T DO THIS TO ME."
I scream at him, jump off the bed and start pounding on his chest, tears streaming down my face; in this moment I realise that my dad does not love or care about me. I sag against Damien; his arms come around me holding me close to him.
"Shh, I won't let anybody hurt you Faith," he whispers into my ear.
I start to calm down, "What's going to happen to me?" I whispered into his chest.
"Nothing bad will happen to you Faith, I'll get you out of here, I swear." his words were said lovingly to me as if he really did care.
"Just bide your time for now while I come up with a plan to get us out of here."
He places me on the bed, kisses the top of my head before leaving the room; I try not to dwell on the fact that he said us and kissed my head, but my tummy is a knotted mess.
All I know is that for now I'm still trapped in this room, and I can't do a damned thing about it.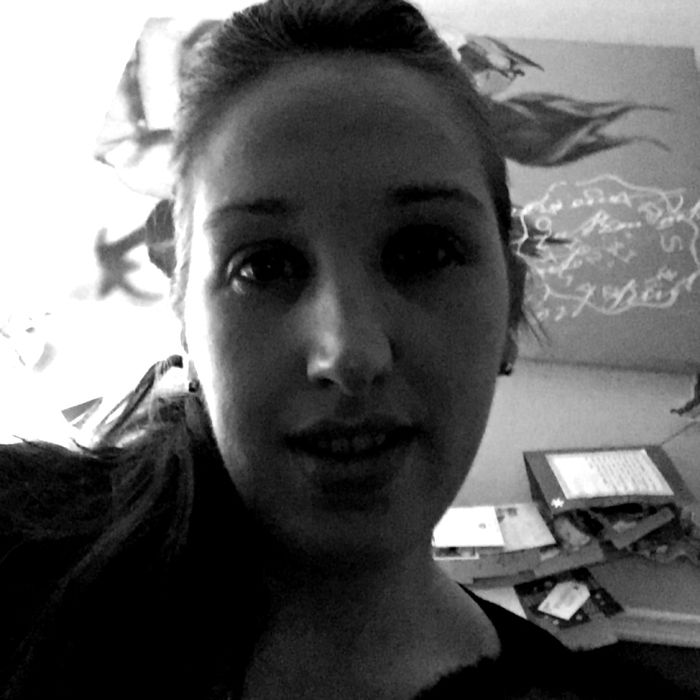 I am a mum to six wonderful children, and married to an amazing man who supports my dream to write.
I wouldn't say that I wanted to be a writer from when I was little.
I only really started reading often when I had baby number five, as he was born very early and spent thirteen weeks in special care. It was then that I discovered my love for reading.
From then on, I was hooked. I read all types of romance books.
It dawned on me that I wanted to be more than a mum/reader/blogger. I wanted to write, as I have a very active imagination, so I put pen to paper.
I wrote my first book, Obsession, this year and I am super excited to say that it will be published on the 29/09/2015.
Coincidentally, this is my thirtieth birthday (at least I won't forget the day my first book went live).
I write romance - contemporary, dark and erotic.
I like to write about loss, pain and love, and what it's like to fight for your happy ever after.